If you receive payments from more than one of UVA's three payroll systems (Academic Division, the Medical Center, and University Physicians Group), you may need to set up new direct deposit instructions when Workday goes live. You can log in and make your payment choices from anywhere with an internet connection.
Below you'll see instructions for changing your direct deposit.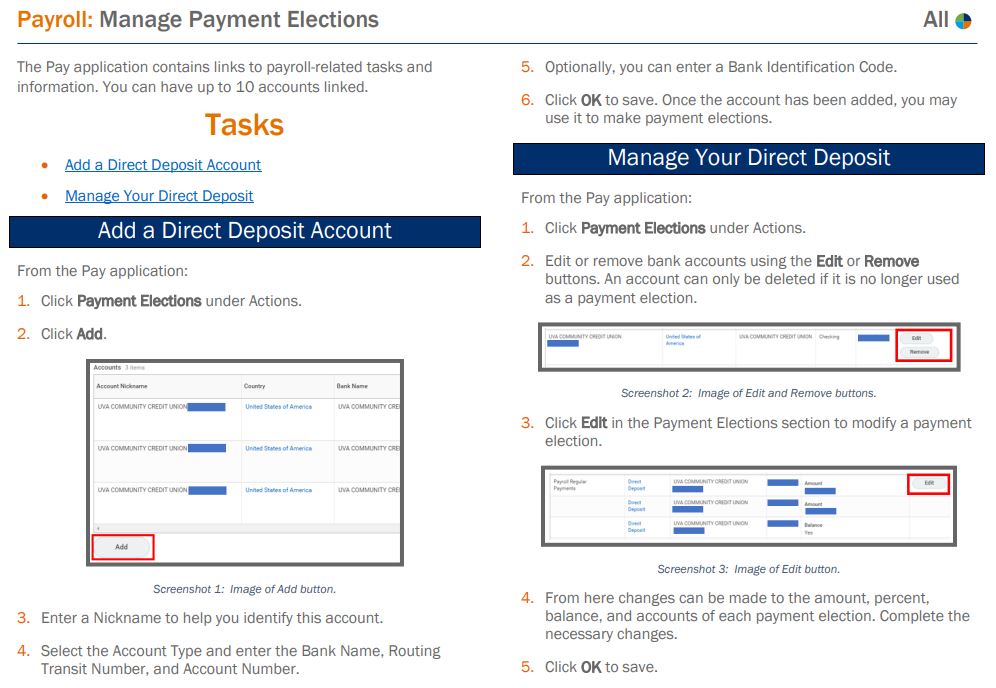 Please make plans now to review your direct deposit choices in Workday as soon as possible.
If you have questions, please contact us at 434-243-3344 or at askhr@virginia.edu